Project Brief
The project aimed to create custom, scalable and agile software for Abyde to cater to OSHA compliance seamlessly. The customizations, functionalities, and integrations were to align with the mandatory OSHA requirements, including facility risk management, OSHA training to employees, and third-party vendor agreements with customized policy documentation.
OSHA regulations focus on safety and health in the workplace. The advanced software solution Abyde for OSHA helps organizations quickly and effectively meet regulatory requirements, ensuring the safety and well-being of colleagues and individuals.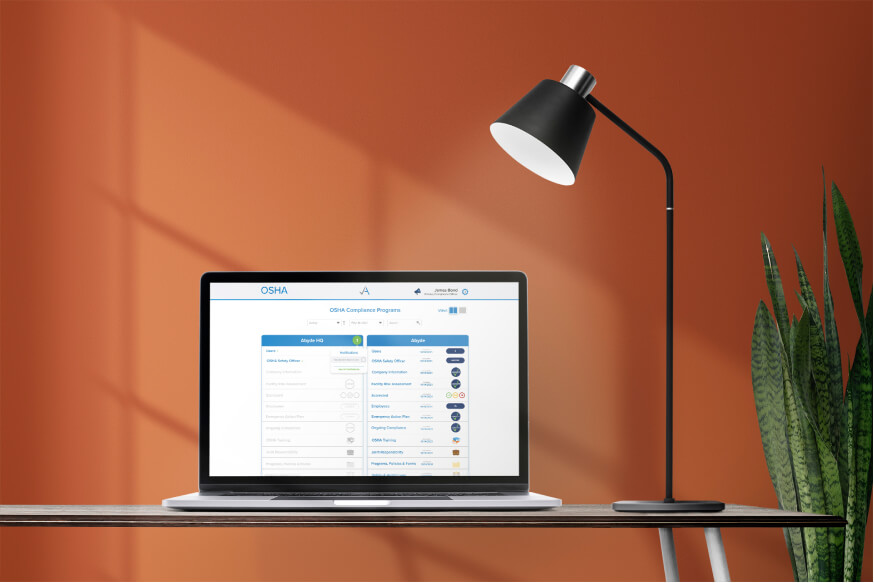 Faced Challenges
The assemblage of an end-to-end system covers all workplace safety touchpoints with an intuitive interface with tailored features.
A complex facility risk analysis quiz
Dynamically generated policies
Safely save clinic documents by developing Abyde drive(analogous to google drive)
Portals for employees, OSHA safety officers, and vendors
Safety and health logs
Safety and datasheets library
Different access rights for PCO, Account user, and OSO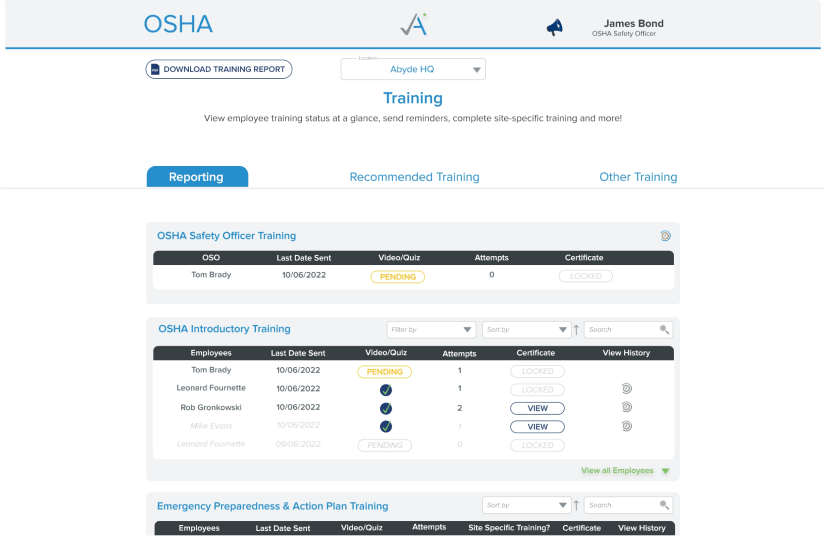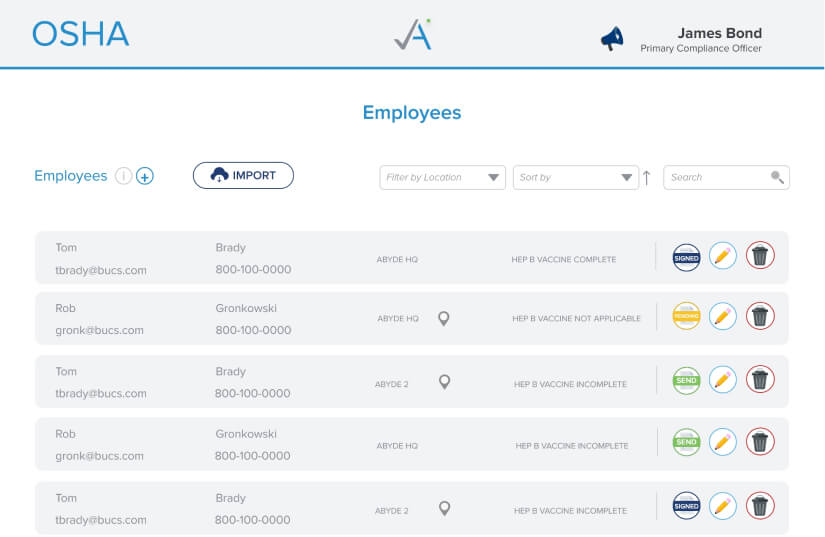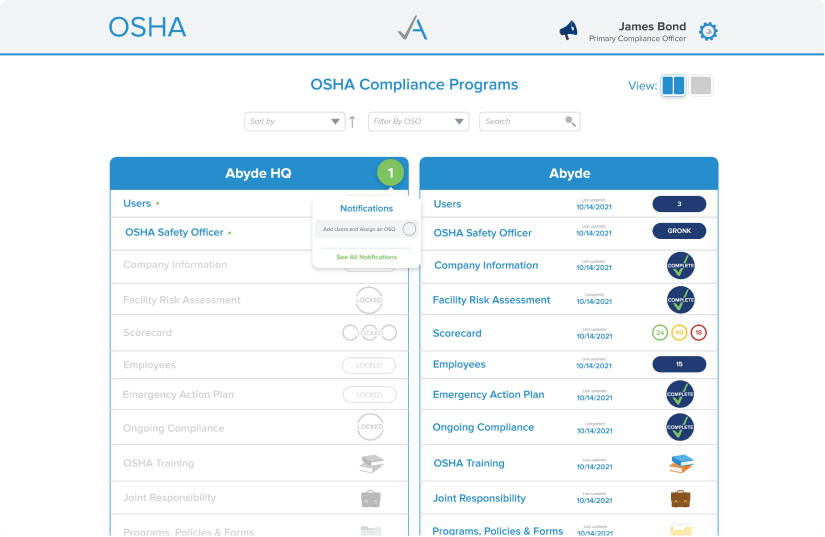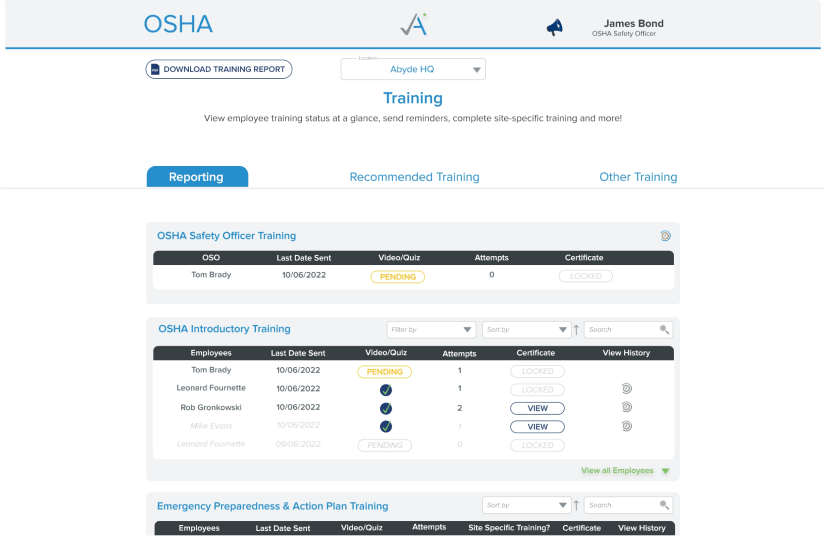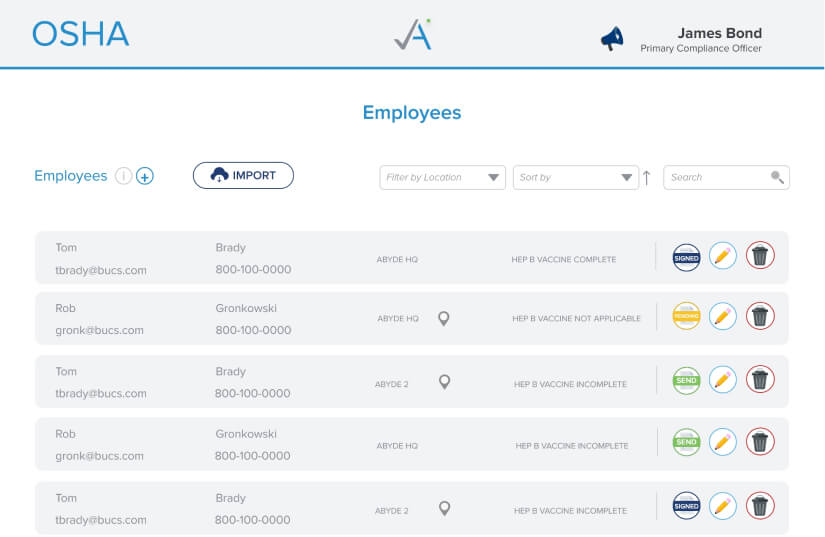 The Solution
Our developers custom-designed Abyde's software for OSHA to meet the specific needs of workplaces that need to comply with OSHA. It features an intuitive design, API integration, customizable dashboards, and automated compliance checks to render a frictionless user experience.
The software architecture is designed to be flexible and future-proof, allowing for future expansion and development and bespoke customization to suit Abyde's growing customer base.
Services Provided
Design Prototype
Front end Development
Backend Development
QA & Software Testing
Results
Abyde is considered a reputable brand in the OSHA compliance industry, boasting many customers and partnerships, a high customer renewal rate among its clients, and experiencing significant growth. The software is created by healthcare technology, law, and software development experts and is recognized for its ability to make compliance less burdensome for its users.
Technologies Used
PHP
Laravel
Vue Js